The hockey practices and drills are created to be suitable for 9, 10 and 11 year old ice hockey players. To make the best use of the ice during a hockey practice, the hockey drills are split up to stations on the hockey rink, so you can have many active hockey players at the same time.
All hockey drills in each hockey practice have explanations in English and a link to a video to show how the hockey drill is performed.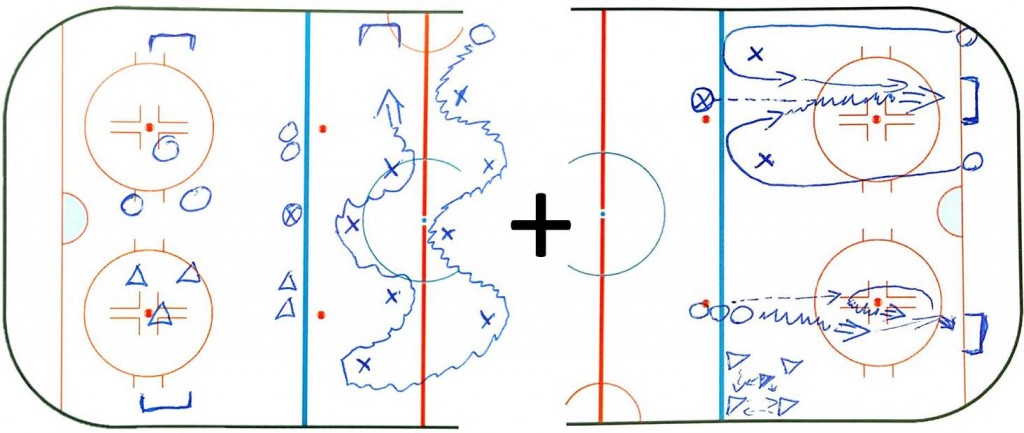 Use the hockey practice numbering to put together complete hockey practices.
– Warm up / skill drills 5-10 min.
– 4-5 stations 40 – 50 min.
– Skating or game 0-15 min.
Or mix together new hockey practices by combining different hockey practice pages with hockey drills.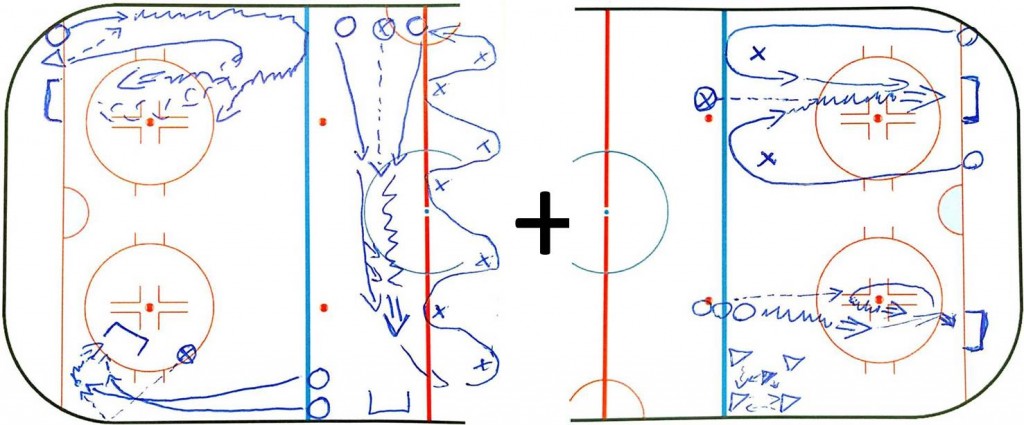 There is 8 ready hockey practices and 45 hockey drills to use. By combining the different half rink / quarter rink hockey drills you have a huge variation on your hockey practice.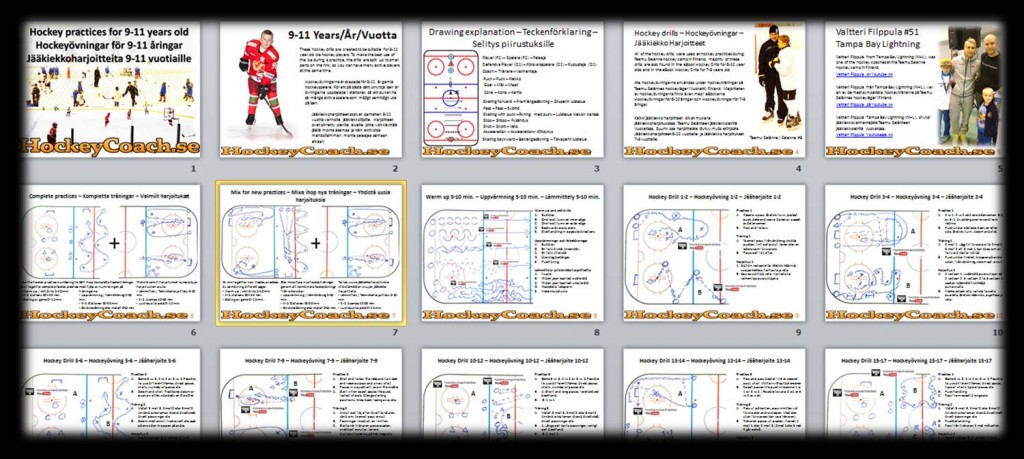 Buy the 9-11 hockey practices eBook with the Buy now button below.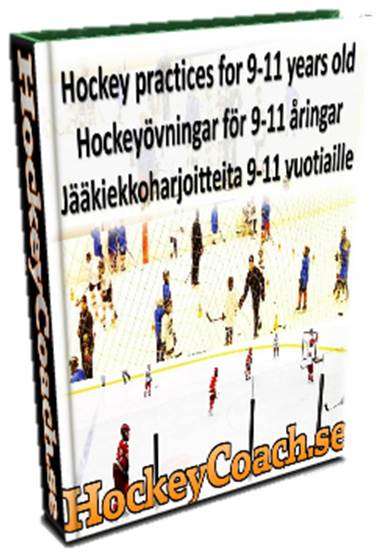 The eBook will be sent to you manually with e-mail after payment.
Price 17,95€