Offensive Hockey Plays and Break outs – C
omplete

 your hockey drill collection

These hockey training drills can be used as is, or to complete the hockey practice drills and hockey plays, game drills with new influences. After selling my hockey drills for a while I have got more and more requests of new hockey drills. So here they are now.

One part of these new hockey drills are
– How to start up your game from your defensive zone. You'll find many different ways of doing it.
– The other part in these hockey drills are how to enter the offensive zone in an efficient way and creating space so you can stay there.

The new hockey drills and practise are of course game likely and good for goal scoring practice in hockey, where one or several players are part of it, so the drills are useful for all of your players.

– Forwards
– Defensive players
– Goalies

The level on these drills are from
– youth hockey players / teams
– To elite hockey players / teams.

– And of course boys / girls hockey or men's and women's hockey teams and coaches.
The complementary hockey drill collection contains in total 100 new hockey drills.
 Buy the complementary hockey drills – E-Book
You order the complementary hockey drills (100) by clicking the Buy Now button below or in the menu below the picture, you will now be moved to PayPal to make a secure payment. After fulfilling the payment the complementary hockey drills will be sent to you personally by e-mail (pdf). So you will not get an auto respond mail with the drills, but the drills will be sent to you as quick as possible.(these hockey drills don't have a written explanation, you follow the numbered players, passes and other symbols)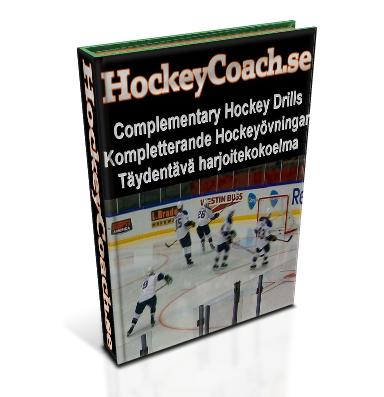 Price 17,95€