Tomi Roukala is Hockeycoach.se's special favourite hockey player, still at the age of a junior (born 1992)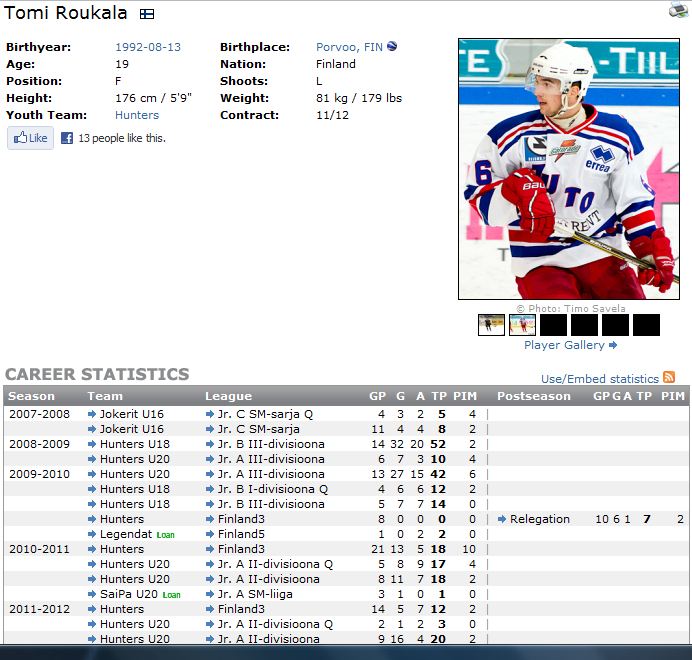 Tomi Roukala is for the moment playing for Porvoon Hunters Finland, he has his hockey background from HIFK (team of Mikael Granlund) and Jokerit (Teemu Selanne and rising star Teemu Pulkkinen) in Helsinki above Porvoon Hunters.
Comment from the coaches and leaders in Hunters
Tomi Roukala is a Porvoo junior diamond, a born goal scorer.
Tomi Roukala scored 2 goals and got 3 assists in the hockey game in Suomi Sarja (Finland League) between Porvoon Hunters and Titaanit from Kotka. He was also rewarded as the best player in the game.